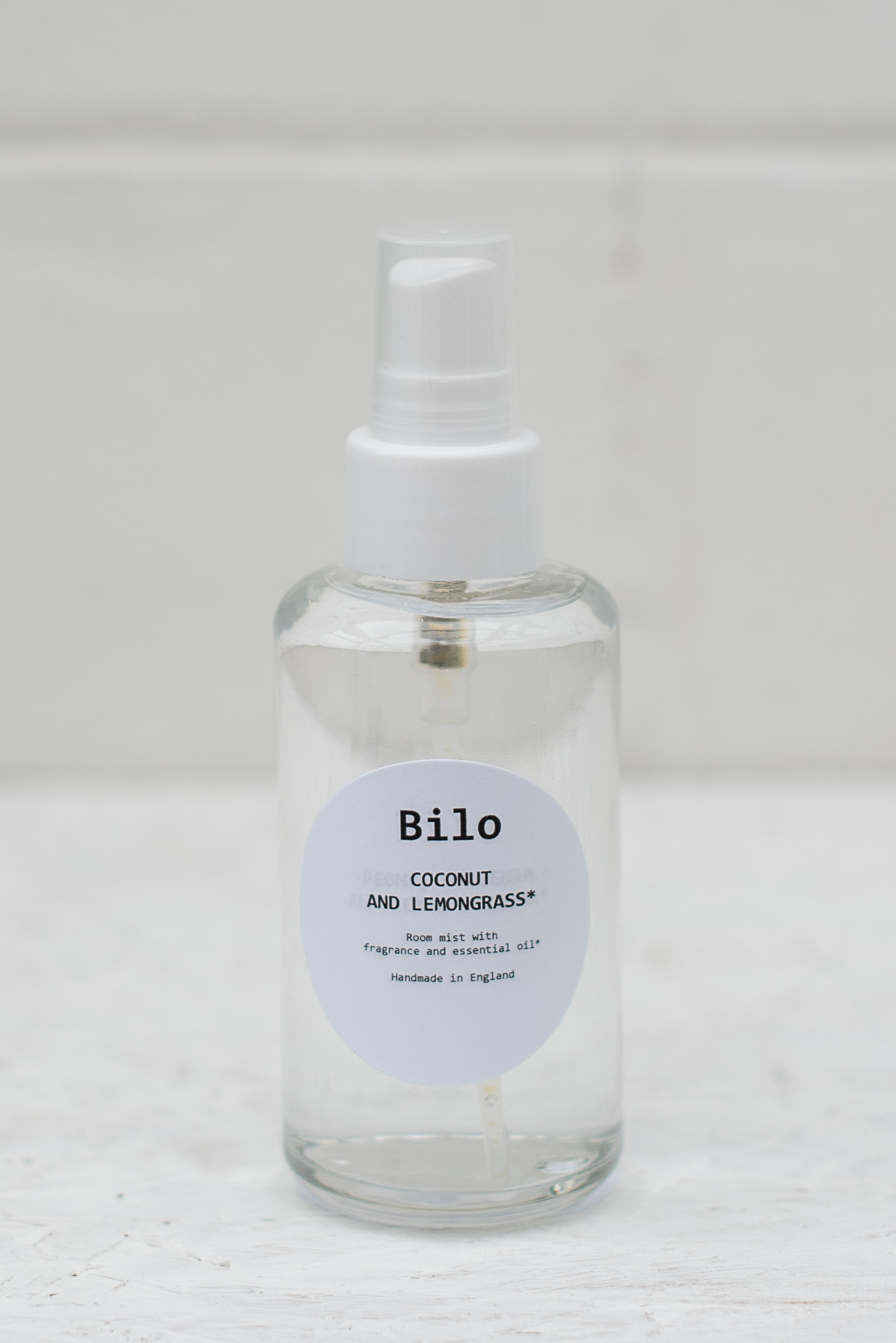 HOME
Bilo coconut and lemongrass room mist
A unique blend of sweet and tropical coconut fragrance oil combined with energising, zesty and refreshing lemongrass essential oil to produce a sweet fresh scent to transport you to warmer climes.

The oils are suspended in a clear, odourless base which is non-greasy and evaporates quickly. Shake well to re mix the oils and spritz as required.

The Room Mist is presented in a white cylinder box to make the perfect present. It contains 100ml and is a perfect compliment to the Natural Reed Diffuser.