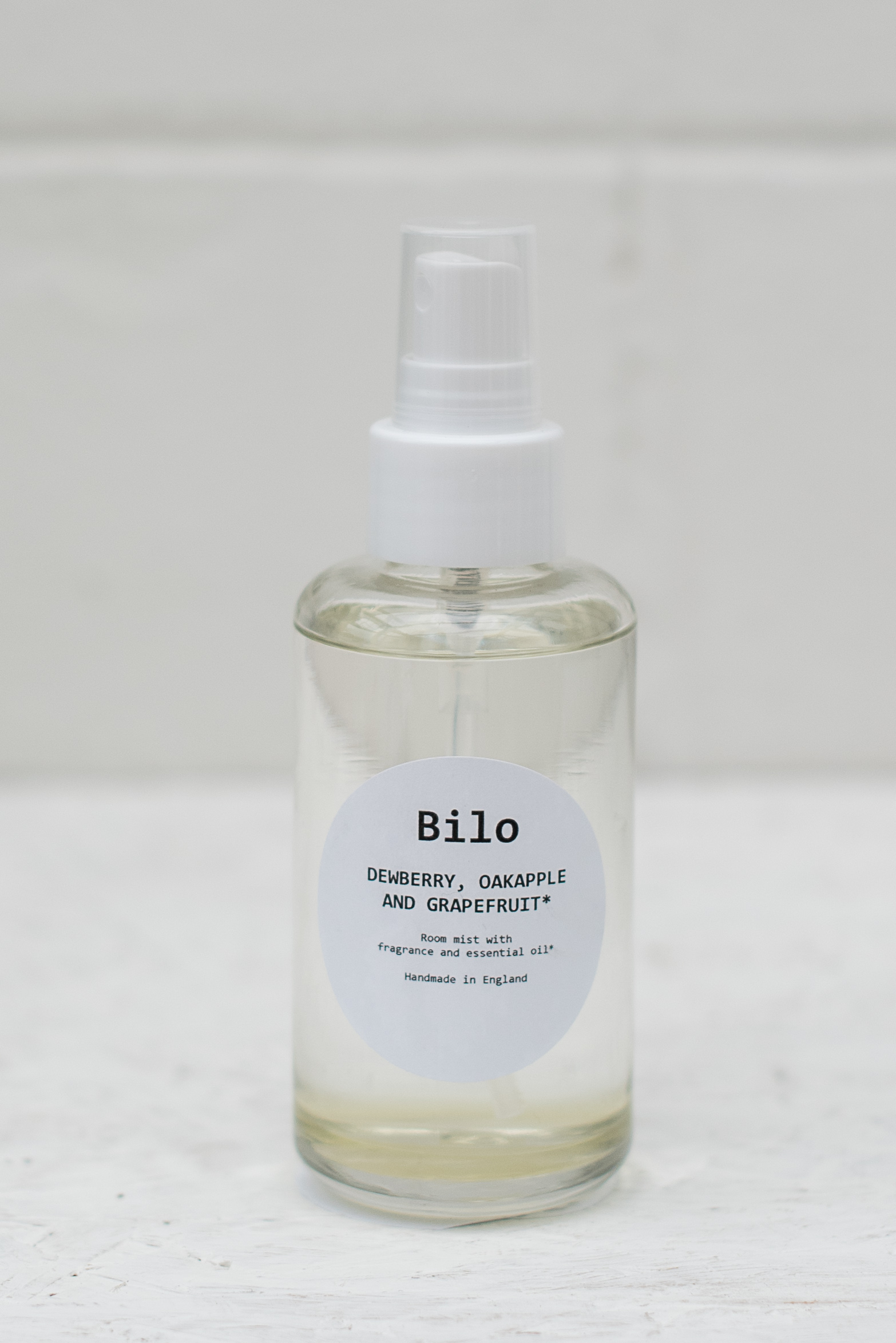 HOME
Bilo Dewberry, Oak apple, and Grapefruit
A unique blend of juicy, fruity Dewberry and warming, musky Oakapple fragrance oils combined with energising, refreshing and zesty Grapefruit essential oil for those early autumnal evenings.

The oils are suspended in a clear, odourless base which is non-greasy and evaporates quickly. Shake well to re mix the oils and spritz as required.

The Room Mist is presented in a white cylinder box to make the perfect present. It contains 100ml and is a perfect compliment to the Natural Reed Diffuser.